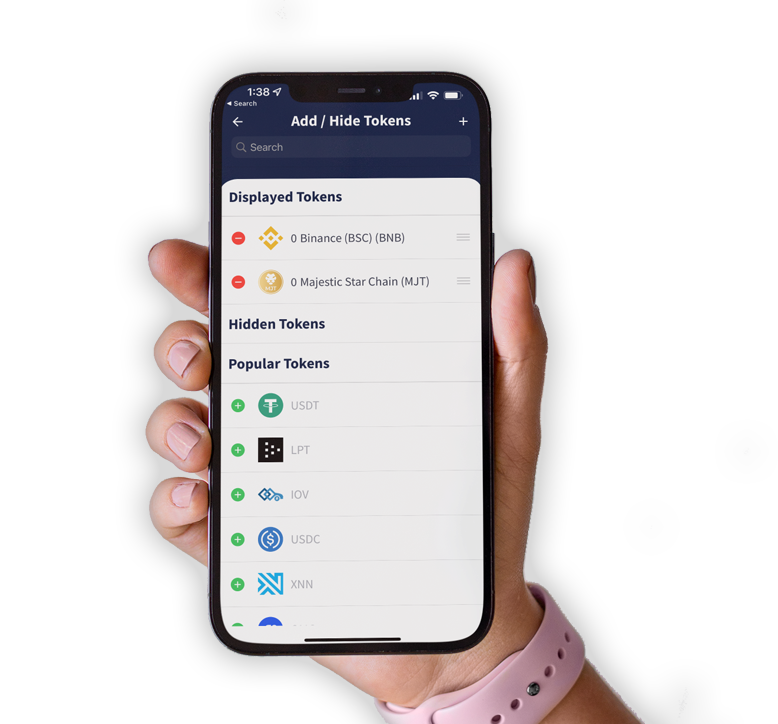 All in One Wallet
The Majestic Wallet is created for one purpose, complete freedom from the current banking system. We are putting all the power in your hand, and now you become your own decentralized bank. With the Majestic Wallet you can store more than 60 crypto currencies including the Majestic Coin.
All in One Wallet
Majestic Wallet supports up to 60 coins and tokens, with more being added with every update.
Manage your Bitcoin, Ethereum, and even your NFTs and collectibles with our intuitive app.
Majestic Wallet can store up to 30 wallets, covering a variety of BEP20 or ERC20 coins.  Our single address wallet automatically detects the coins you are receiving and can accept tokens and coins under a single address.